We specialize in high-precision machined parts. If you require quality, you have found the right source.
Lewis Engineering is dedicated to providing a quality product at a competitive price. This dedication is visible in the CNC turning centers, CNC machining centers, and automatic screw machines available for your job.
These machine tools are supported with centerless grinders, broaching machines, and milling machines for auxiliary operations.
Our capabilities permit the completion of complex parts with the least number of setups and a minimum amount of time, thus reducing costs.
If high volume and close tolerances are what you are looking for, you have come to the right place. The CNC machining centers at Lewis Engineering utilize automatic pallet changers that allow us to keep machining parts, no matter if we are loading or unloading. We are also able to build fixtures that are "tailor made" for your project.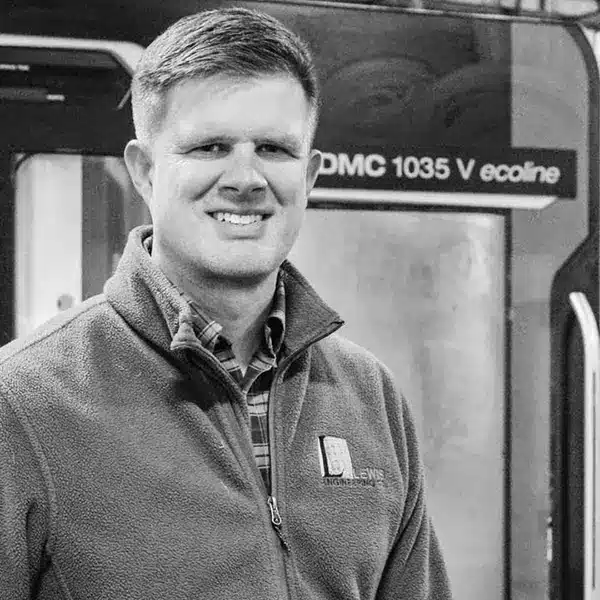 Lewis Engineering believes that investing in cutting-edge equipment will pay off in the long run. Our eight CNC lathes are able to machine parts while keeping very close tolerances and utilizing extremely fast tool changes. This benefits customers because we are able to get more parts out the door faster and with better quality. We also have lathes equipped with live tooling that allow us to mill and turn in one operation.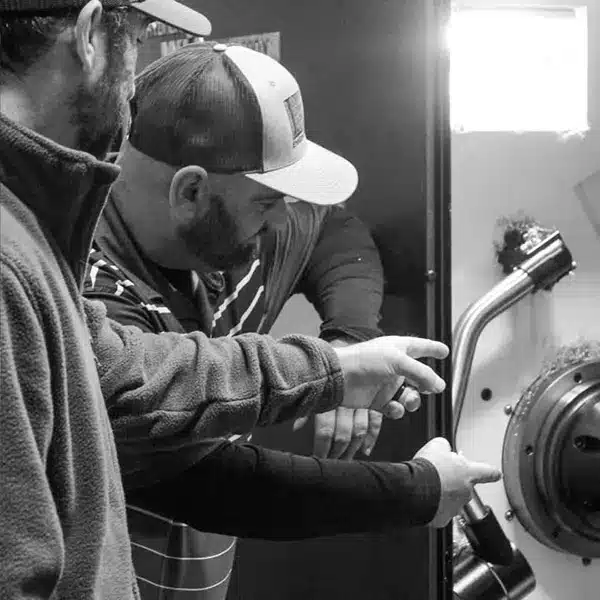 Lewis Engineering provides large and small metal stampings. Simply give us a drawing, and we'll do the rest.
Our stamping and forming department is equipped with a complete line of presses and press brakes ranging from 5- to 300-ton capacity. The 60- to 300-ton presses are equipped with air cushions to perform compound die work. Press brakes can form material up to 14 feet in length. Our press bed capacity will accommodate dies to 54" x 96". Coil handling, material leveling, and stock feeders are available on all press jobs requiring continuous material feeding.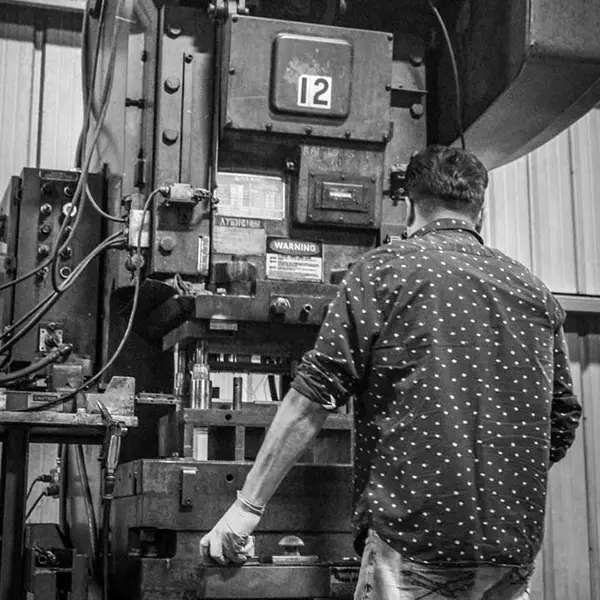 Lewis Engineering is more than a machine shop; we are your one-stop manufacturing source.
Our staff understands that it is an annoyance to find a source for every different operation required on a project. With this in mind, Lewis Engineering strives to be your one-stop manufacturing source. We want to handle everything for you: buying the metal, sawing to length, machining or stamping, getting rid of burrs, assembly, and plating the component. Our goal is for the component you ordered to arrive ready-to-use with no additional work necessary.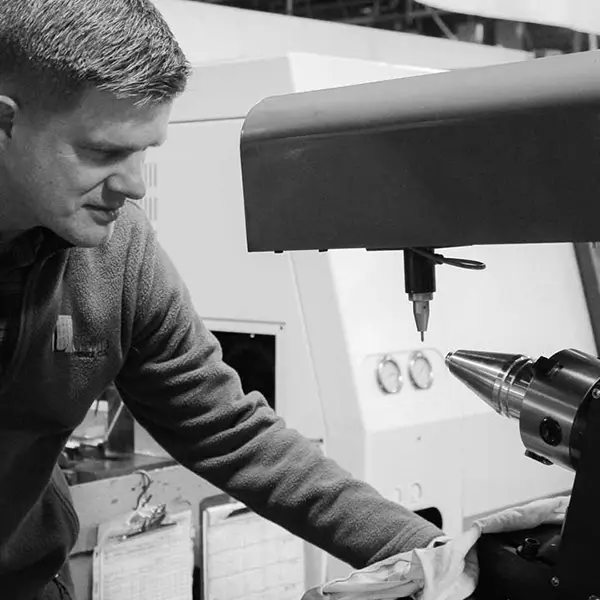 If your machined component is part of an assembly, we can provide you with assembly services. Lewis Engineering can take the part we machined and mate it with other parts if needed. We have custom-made drills, assembly lines, and glue applicators that are ready to assemble your project.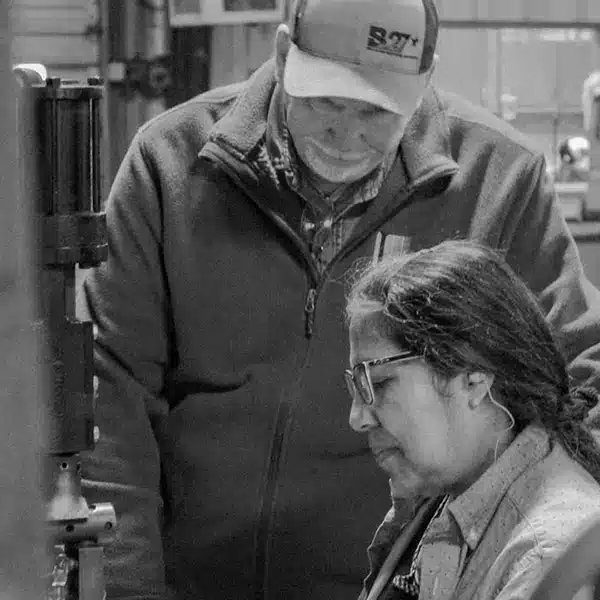 Lewis Engineering is equipped with a Vulcan Automatic Tube Cutter. This machine is lightning fast and very precise in thin-wall applications. It can cut up to 6,000 parts per hour and can handle up to 2″ diameter x .090″ wall. Another advantage to the Vulcan Tube Cutter is that it has zero kerf loss between cuts, saving our customers considerable material costs.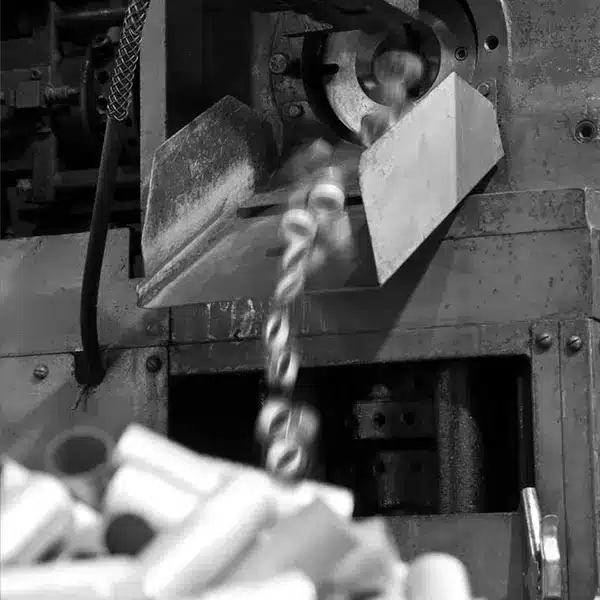 If your stamped or machined component requires an ultra-smooth finish with absolutely no burrs, we can give it a few hours in our ROTO-FINISH tumbler. We have smooth and rough media, custom-made for your application as well as liquids to prevent rust.
Lewis Engineering has the capability to cut our metal to length in-house. This saves you money because we can saw material much cheaper than steel suppliers can. Once bars are cut to length, we can then easily load them into our machines. We also have high-speed saws capable of cutting aluminum very quickly.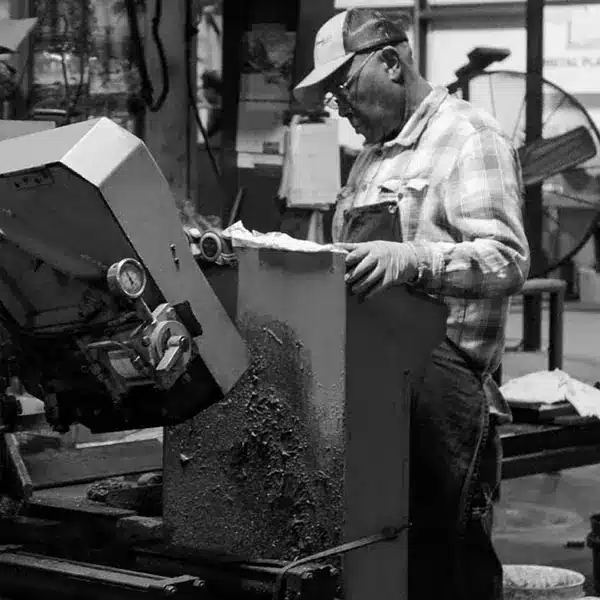 Lewis Engineering is a quality driven company that caters to various industries from aerospace to automotive. Our highly qualified and experienced quality control team includes an on-staff Level II NDT technician certified in mag particle, dye penetrant, and ultrasonic testing. Lewis Engineering has accommodated customers with our willingness to tackle the seemingly impossible. We currently have not one but two unique ultrasonic submersion systems that were engineered, designed, and built to give our customers the best possible product at the best possible price.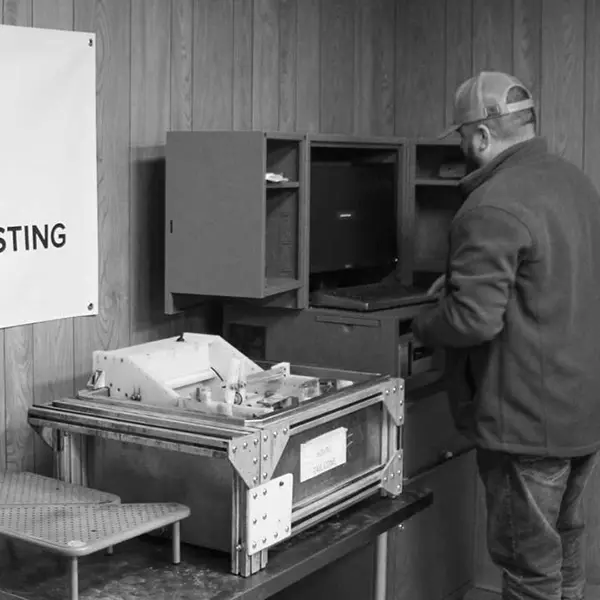 Since 2010, Lewis Engineering has offered in-house metal plating services to our customers. Currently, we offer chromate, phospate, and passivation. In addition to these services, we also have our own salt spray tank we can use to certify parts won't rust. Lewis Engineering also has the capability to design and build our own plating racks to speed up the plating process and maximize plating effectiveness. Other machine shops come to us for their metal plating needs, and we are happy to help.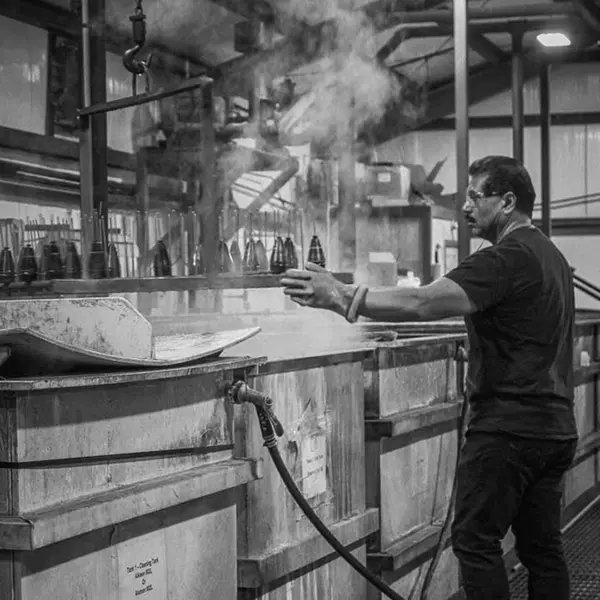 Lewis Engineering offers metal painting as a service to our customers. We are able to accommodate high volume painting projects to several different paint specs. Our staff designs and builds automation equipment to speed up the painting process and maximize paint coverage. After the components are painted by our team, we are able to test the paint effectiveness with our in-house salt spray tank.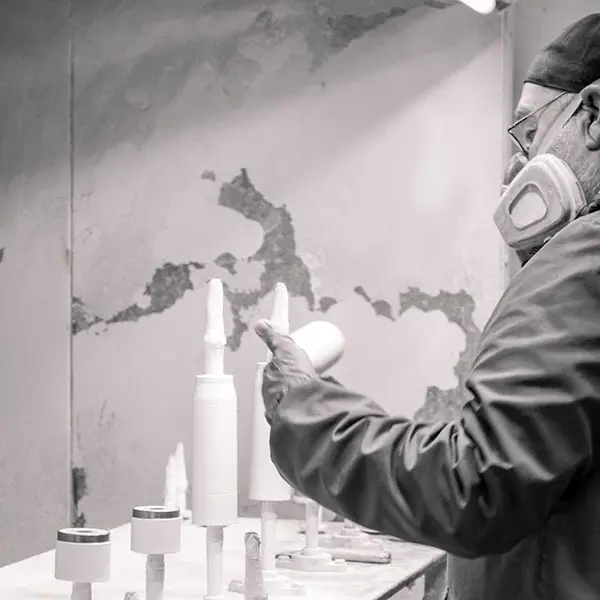 The salt spray test is a standardized corrosion test method dating back to the early 1930's. This test is an accelerated corrosion test that produces a corrosive attack which is used to check corrosion resistance of materials and surface coatings. The appearance of the test pieces is evaluated after a pre-determined period of time for rust or other oxides. Test duration depends on the corrosion resistance of the coating. Generally, the more corrosion resistant the coating is, the longer the test period is. At Lewis Engineering, we have the ability to salt spray test various sizes in accordance with ASTM-B117 and ISO-9227.
Lewis Engineering ensures the highest quality processes prior to, during, and following production. With a full–service quality control lab equipped with a coordinate measuring machine, optical comparitor, and custom–made gauges designed for your specific project, we continuously monitor components during all phases of the machining process. Inspectors and operators follow the guidelines of IS0–9000, and job travelers and inspection sheets can be found at each operation. Lewis Engineering employs inspectors who move from operation to operation examining every part being machined.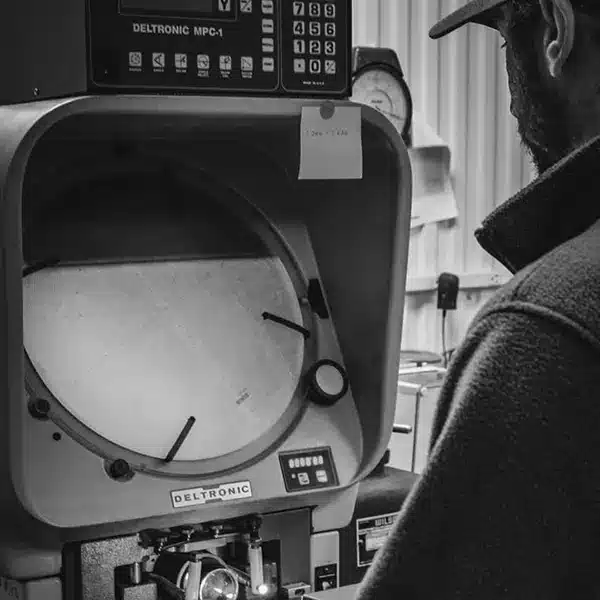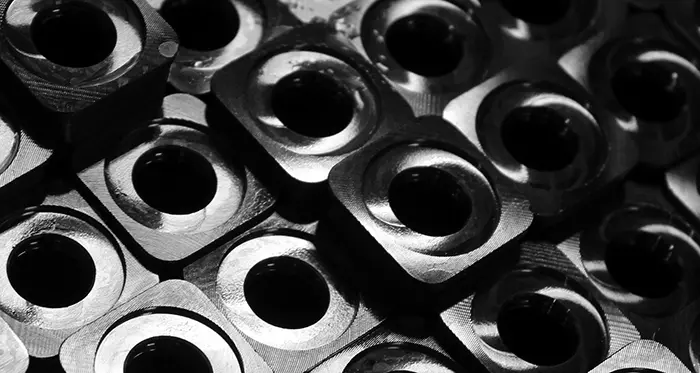 We specialize in high-precision machined parts. If you require quality, you have found the right source.
Lewis Engineering is dedicated to providing a quality product at a competitive price. This dedication is visible in the CNC turning centers, CNC machining centers, and automatic screw machines available for your job.